Tribute
In memory of Fiona Hunter (1948-2022)
Last week, we were deeply saddened to learn of the passing of one of our Founder Directors, Fiona Hunter, at the age of 74.
In 2012 a campaign was started to 'Save the Clifton' cinema in Wellington. The proposal was to re-open it with theatre, cinema and arts/community centre facilities. In 2013 'Clifton Community Arts Centre Ltd' was founded as a Community Benefit Society with its committee tasked with acquiring the premises and regenerating the facility for the community. Fiona was a pivotal member, taking every opportunity to engage with the public, to promote the cause in the media and raise funds for the project.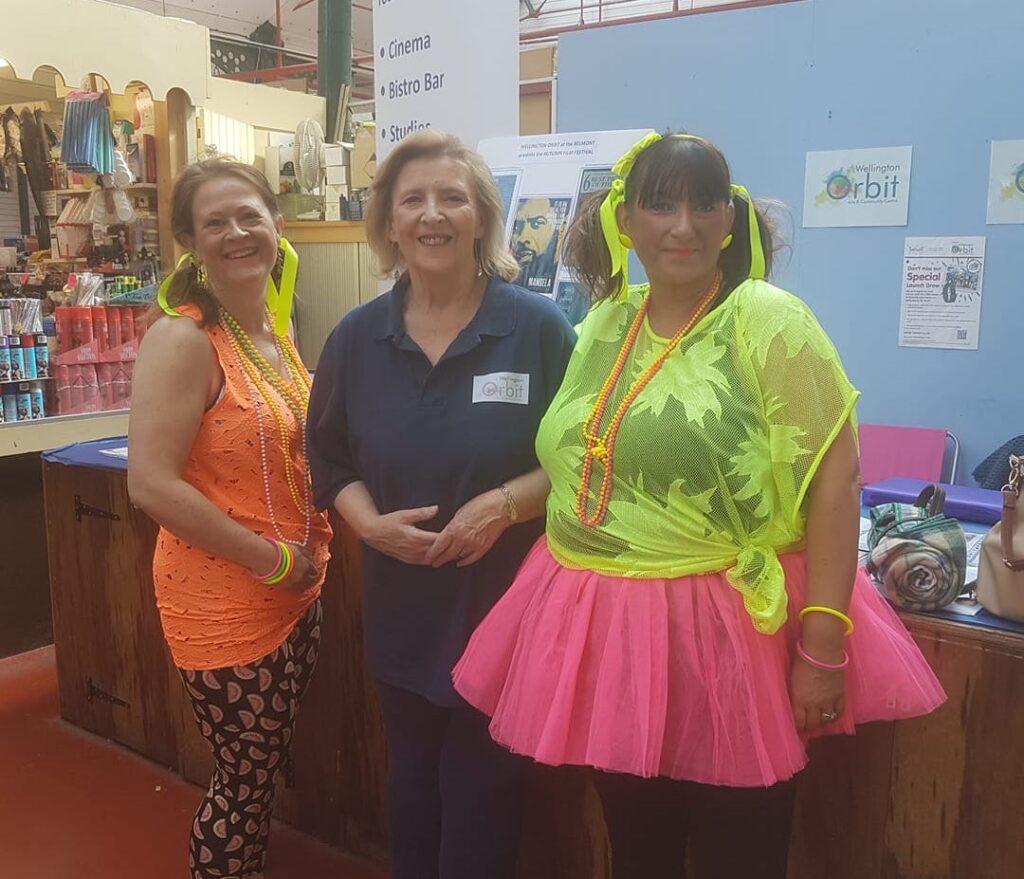 Fiona took the lead and ran supporters' meetings where she engaged others in promoting the project to the wider community including: Midsummer Fayre, Lions Day, Carnivals, Christmas fairs, Heritage days and many more local events. Fiona grew up in London, in her youth she trained in dance and drama and had worked as a BBC studio floor manager, her love of the arts was boundless. Fiona had taught and directed at the Belfrey Theatre, was part of the Wellington Festival committee, she was a qualified LAMDA teacher and adjudicator for drama festivals and never missed an opportunity to stage or produce live performances bringing the community together.
She loved inspiring others to perform or participate, believing steadfastly in the values and impact the arts could have in engaging and bringing together different cultures, groups and ages. Her last directorship was in October 2019 when she directed 'The Sound of Music' for TADLOP at Telford Theatre.
Every weekend almost without fail, she ran the stall in Wellington Market selling merchandise and shares; through her hard work she was instrumental in gaining support from over 600 shareholders – today we are nearing 1000 shareholding members.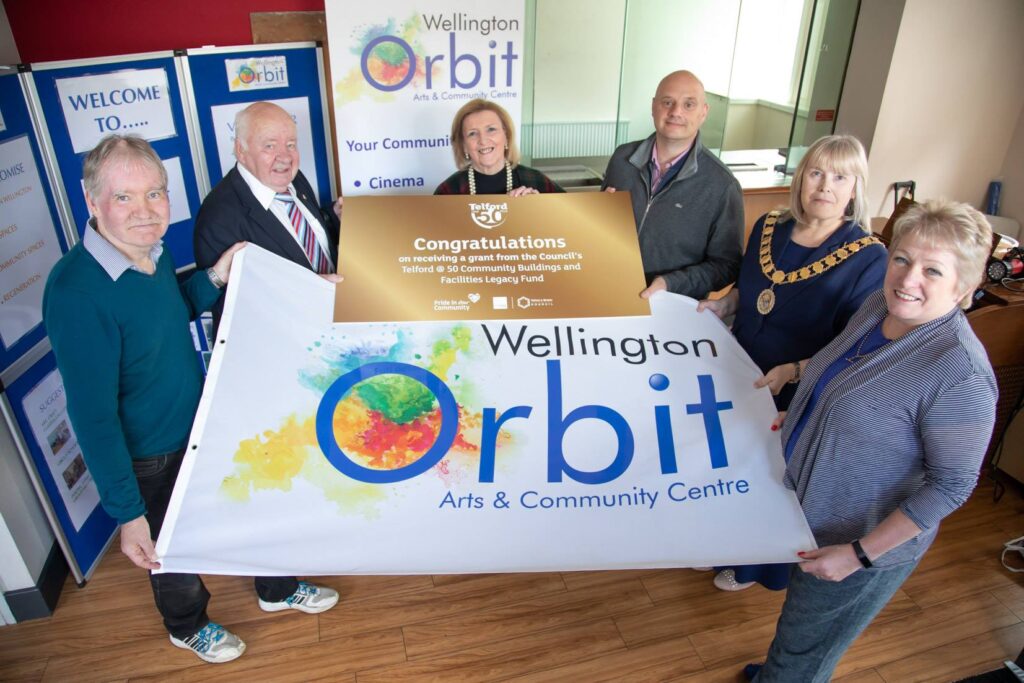 Together with her late husband, Neil, who himself sadly passed away only 10 weeks ago, she organised the twice-yearly film festivals, which were more than fundraisers demonstrating the community's appetite for a cinema and an arts centre in Wellington. These saw crowded use of the space at Belmont Hall with attendees from many different backgrounds coming together to enjoy a great selection of films.
There were many other live events including: 'Three men in a Bow Tie', 'Mrs Beaton's Sister' and the 'Bronte Experience' which she co-produced, also helping to raise funds and awareness. Her presence was felt everywhere she went and she always had time for anyone who wanted a chat.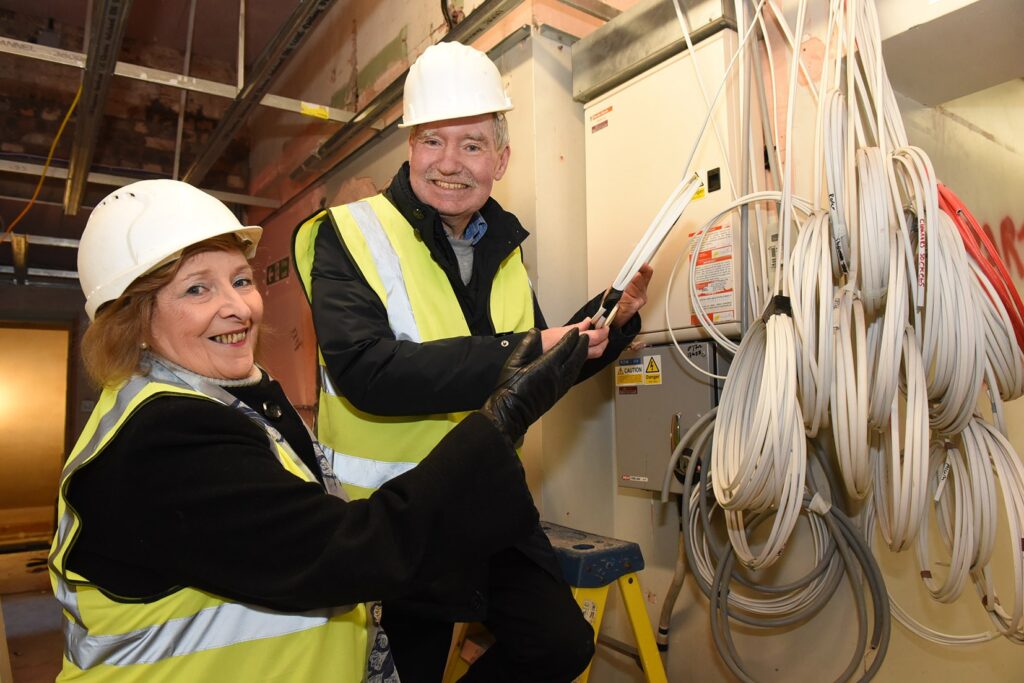 When the fight for the Clifton was ultimately lost Fiona's determination never wavered, her vision remained and doggedly she continued to rally a team of determined individuals toward 'Plan B'. When 'Wellington Orbit' was acquired, she remained a great contributor on the Board as an Executive Director. Despite ill health she continued to work for the project right up until her death last week. We intend to recognise and honour Fiona's sheer passion for the project by naming our studio space after her, allowing her never to be forgotten as the cornerstone to our very success.
It is no exaggeration to say that without her commitment and perseverance, the project would not have got off the ground. Everyone who attends and enjoys Wellington Orbit in all that it does, whether you come to the cafe, whether you watch films, whether you work at 'the Orbit', whether you volunteer, whether you now trade in Wellington or whether you are interested in its wider regeneration – we should never overlook or underestimate the key role she had in making Wellington a better place to live.
Our thoughts and condolences are with her daughter Louise and son Rory, her family and friends.
Rest in peace Fiona.
Book of condolence
There is a book of condolence and card inside Wellington Orbit should any supporters wish to sign.
We will pass these on to the family.