News
New evening volunteer opportunities available
Do you want to support your local community whilst learning new skills and making new friends? why not volunteer in our cafe/cinema in the evenings and get both!
We are looking for volunteers for our evening shifts to help give our cinema guests the magic of cinema experience. Whether you just want to offer an hour of your time once or a couple times a week, or want to do more, we would love to have you on board!
Helping to make up some delicious hot/cold drinks, serving our snacks and selling cinema tickets.
Helping to check tickets, directing customers to their seats and answering any questions they have!
Crucial Hour – 6pm to 7pm (1 hour)
Evening – 6pm to close (3-4 hours)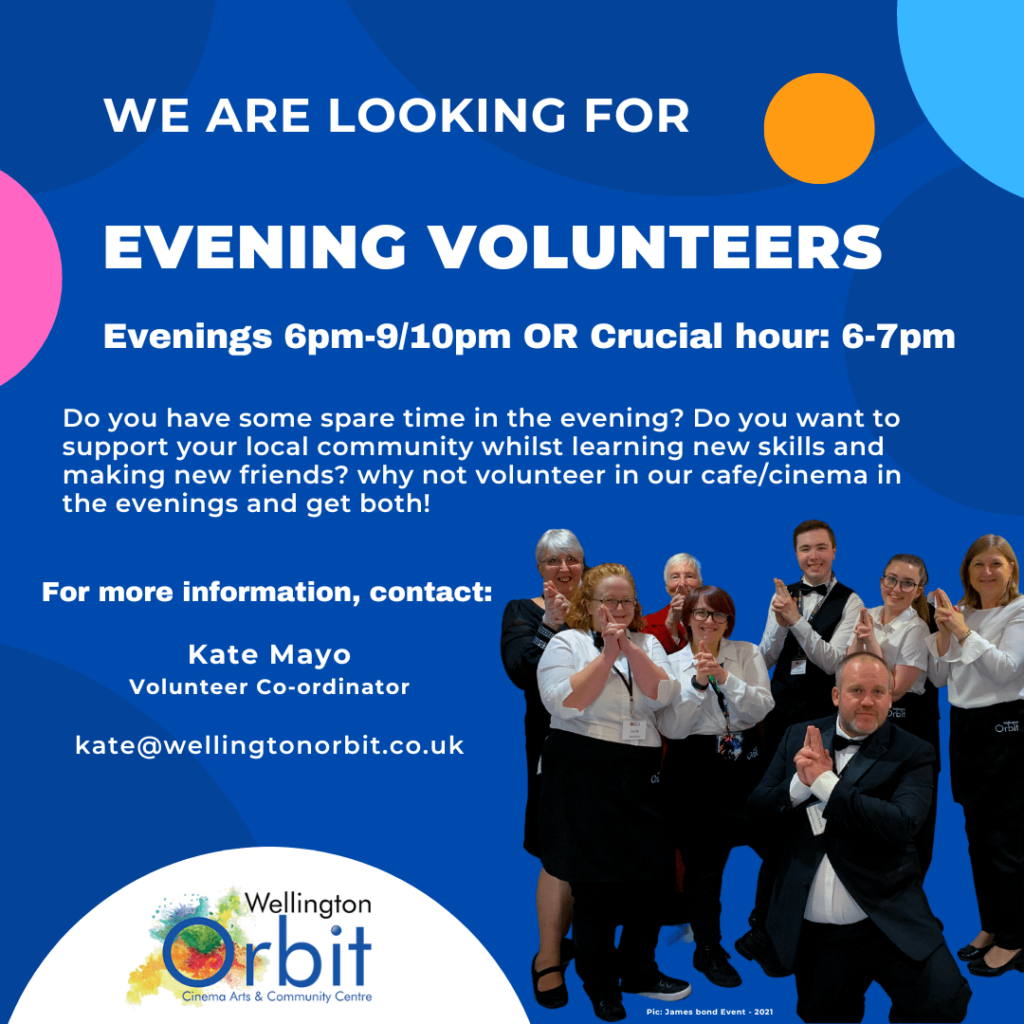 #Volunteering
#volunteer
#opportunity
#cinema
#learnNewSkills
#skills
#newOpportunity
#telford
#shropshire
#jobOpportunity
#cafe
#hereforculture
#lovecinema
#voluntary
#joinTheTeam
#westMidlands