News
New group for Content Creators launches at Wellington Orbit
Vloggers, podcasters and filmmakers in Shropshire are gathering at Wellington Orbit for the new Creators Network later this month.
The networking group promises to be a friendly and supportive group for everyone from beginners to semi-professionals and a chance to break out of the bedroom and meet people with similar interests.
Organiser & volunteer at Wellington Orbit, Andy Smith said "It can be quite lonely making content for the variety of platforms that so many people spend their time on looking for entertainment or information. The Creators Network is a chance for people of all ages and experience to chat to others for help, advice and to share ideas."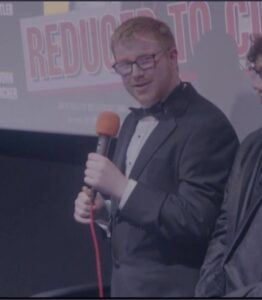 "We have some incredible talent locally and whatever genre people are creating content for, I'm sure that amongst the group there will be others who share similar interests."
The video teaser has been produced by Telford College Media students, Callum Wiggin & Corey Clark who have been helping the media team at Wellington Orbit for Work Experience.
This first meeting on Wed, 26 January 19:15 – 21:00 will also feature prolific Telford-based film maker and podcaster, Luke Allen who recently held a premiere of his film 'Reduced to Clear' at the Orbit.
Anyone interested in coming along and finding out a bit more, can register for free, here: https://www.eventbrite.com/e/creators-network-tickets-248862994917